6 Healthy Peanut Recipes You Need in Your 2019 Diet
Posted on January 29, 2019
This year, more than anything, you realize the importance of giving yourself grace and being kind to your body. Resolve to improve yourself, not change yourself. Coincidentally, few things are better for your body than these healthy peanut recipes you need in 2019.

The saying is true, "everything in moderation." Maybe don't cut the savory and sweet foods out entirely, but allow yourself to enjoy treats every now and then. There's no greater joy-thief than chomping on lettuce and carrot sticks while your family enjoys delicious meals.

Moral of the story: peanut butter = joy. Read on for some healthy AND delicious snack recipes you could be making today.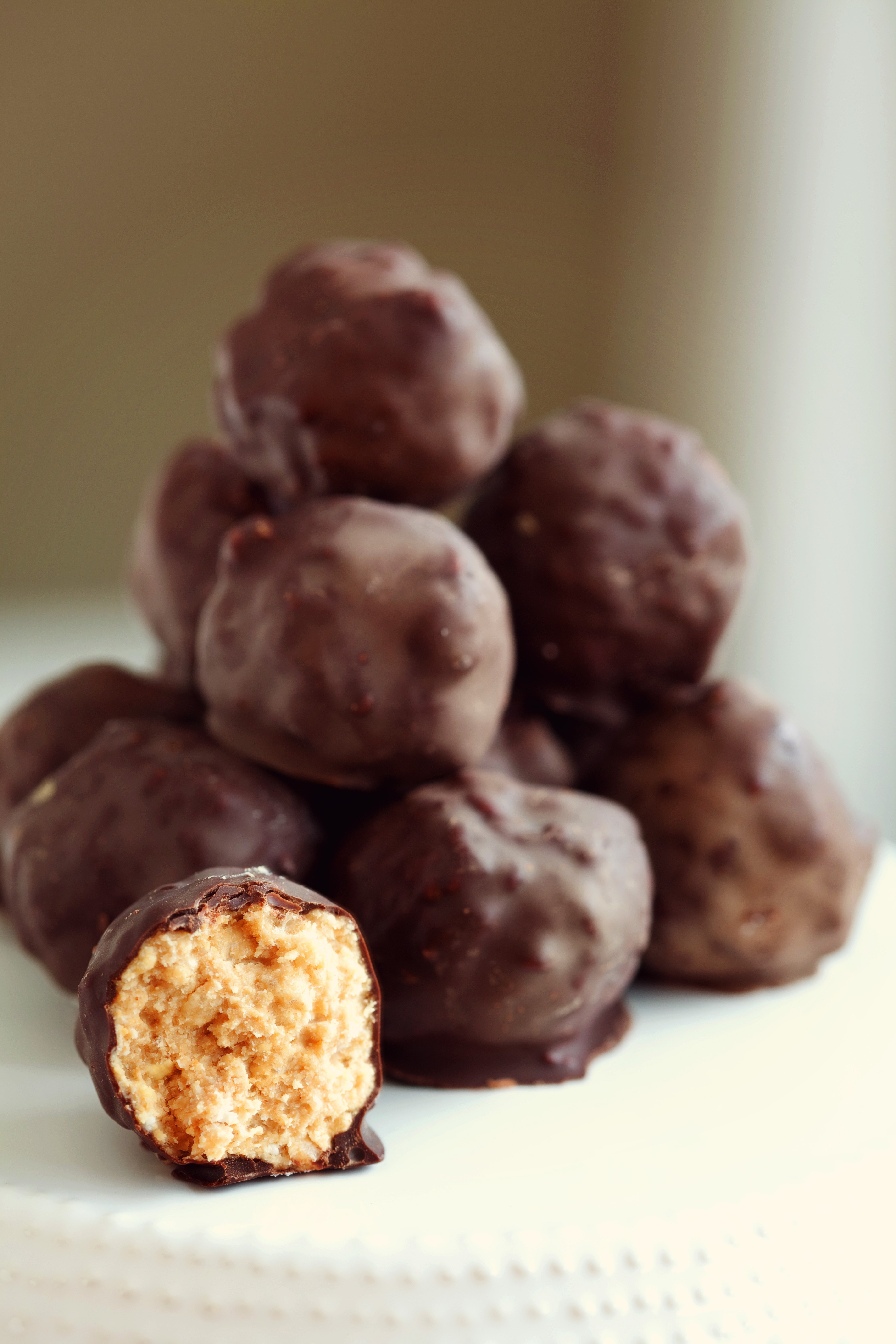 This no-bake (score!) snack only has four ingredients and is also Paleo, Vegan as well as low-carb for you keto-ers. Get the recipe now from The Big Man's World.
Another great peanut butter recipe that only requires four ingredients and is easy to grab and head out the door. Takes just seconds to make. Courtesy ofPeanut Butter Fingers.
Fox and Briar's take on this healthy and protein-packed meal takes about 20 minutes to make and is the perfect meal-prep recipe for those fitness goals.

Balls, bagelwiches, and bowls, and the thing that started it all: peanut butter. Salty, crunchy, or sweet, this homemade peanut butter recipe from Inspired Taste is the BOMB with Texas Peanuts.
This is the perfect snack for those moments you must have something sweet immediately. There's no need in hiding in the pantry to enjoy these peanut-buttery, chocolatey, healthy dessert from BeginWithin Nutrition.
Making brinner (breakfast for dinner) tonight? These plant-based peanut butter flaxseed pancakes will delight your taste buds. Perfect way to use your homemade Texas Peanut butter!

Have you thanked a Texas Peanut farmer today? Texas farmers produce hundreds of millions of peanuts every year and ship them around our state, the country and the world. Plus, did you know peanuts provide 29 essential vitamins, minerals, phytonutrients and antioxidants?

Peanuts are naturally cholesterol-free, low in saturated fats and high in fiber, making them a delicious way to keep your body working on all cylinders. Those with gluten intolerance and diabetes can benefit from the nutrients peanuts provide.

Let us know which one of these recipes you enjoyed the most, and good luck on those New Year's resolutions!

For the latest peanut production information, agricultural industry news, events and related information, LIKE us on Facebook and subscribe to our blog!