A Virtual Peanut Industry
Posted on August 17, 2020
Many parts of the peanut industry have turned to a virtual reality. Research conferences, board meetings, and annual conventions have been executed from the comfort of our homes.
American Peanut Research and Education Society had their 52nd annual conference pre-recorded on July 14. Members of the Texas Peanut Producers Board and peanut producers contributed a recorded panel discussion titled, "Production, Challenges and Strategies: a Grower Perspective." Their 53rd annual conference is scheduled to be in Dallas in 2021.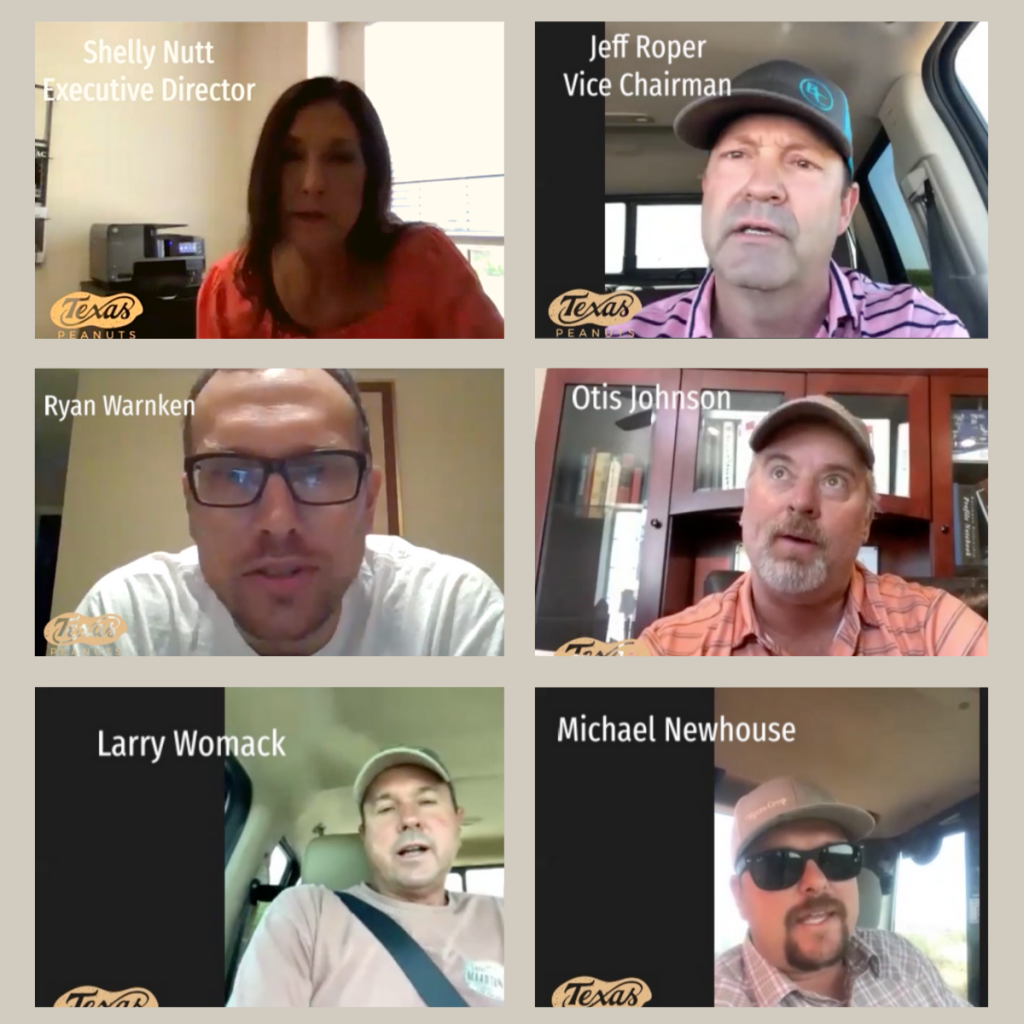 While some events have had the luxury of being accomplished online, there are still events that have been postponed or canceled entirely. Texas Peanuts Producers Board was a sponsor for the International Food Bloggers Conference in November 2020, it has been cancelled and postponed to 2021.
We will evaluate a sponsorship when the time comes. In addition to the Food Bloggers Conference, we have cancelled our annual Influencers Tour and the West of Texas Tour. In years before, both were held in the fall in West Texas and were proven as effective ways to promote high quality Texas Peanuts. We hope our new partnership with Wild Hive, promoting peanuts to influential, high end Texas chefs, will be a suitable replacement for these tours.
While many industries have turned to the ease of the internet from the safety of their home office, farmers have remained active on the farm. Thank you for your undivided attention to your crops.