Colombia & Mexico Peanut Industry Representatives Visit Texas
Posted on January 2, 2020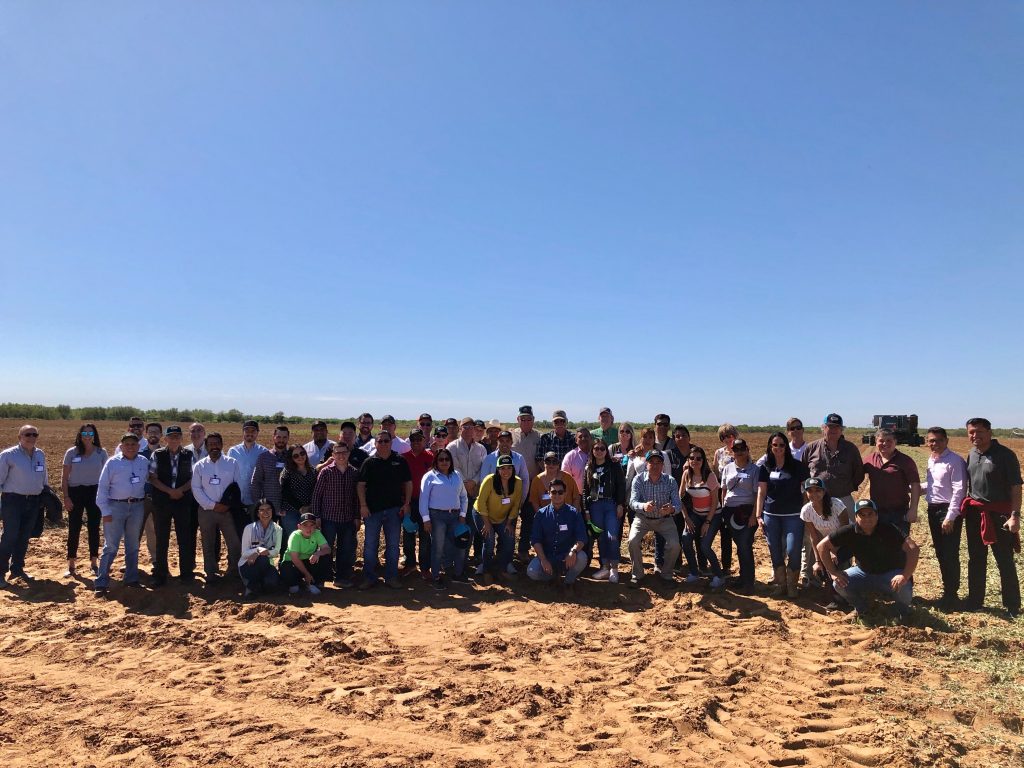 Texas peanuts are of high-quality and worth sharing with the world. Food manufacturers from Mexico and Colombia traveled to Central Texas in October 2019 to learn about the production of Texas peanuts.
Food manufacturers are an important pillar of the peanut industry and TPPB's goal is to remind manufacturers to always request the best, Texas peanuts, when purchasing peanuts.
Farmers do the hard work of growing a great peanut crop, TPPB wants to add value to the product through events like these. Manufactures were able to see harvest at Gary Boyd's farm and ask questions to peanut farmers Grayson Wilmeth, TPPB Vice Chairman, and Murry Phillips.
Fifteen years ago, Mexico was an insignificant importer of Texas peanuts, purchasing less than 16k MT. Today, they hold the title at the second largest trade partner with purchases exceeding 100k MT. The relationship between Texas peanut producers and international partners continues to go.
We have the same goals for Columbia. We want to take a small market share, less than 5k MT in 2018, and grow it into a major trade partner and believe these tours are beneficial to meeting that goal.