Texas Tech Graduate Student Takes Award at National Poster Competition
Posted on September 1, 2022
Megan Mills placed first in the National Peanut Board Graduate Student Poster Competition at the 2022 American Peanut Research and Education Society Conference. Megan's research was over Peanut Response to Diclosulam in the Southwest.
Megan is a masters student at Texas Tech University in the plant and soil science program and is currently working in the weed science department for the Texas A&M Agrilife Extension Service under Dr. Peter A. Dotray. Before Megan came to Tech for her masters degree, she graduated from Texas A&M with her Bachelor of Science in Animal Science.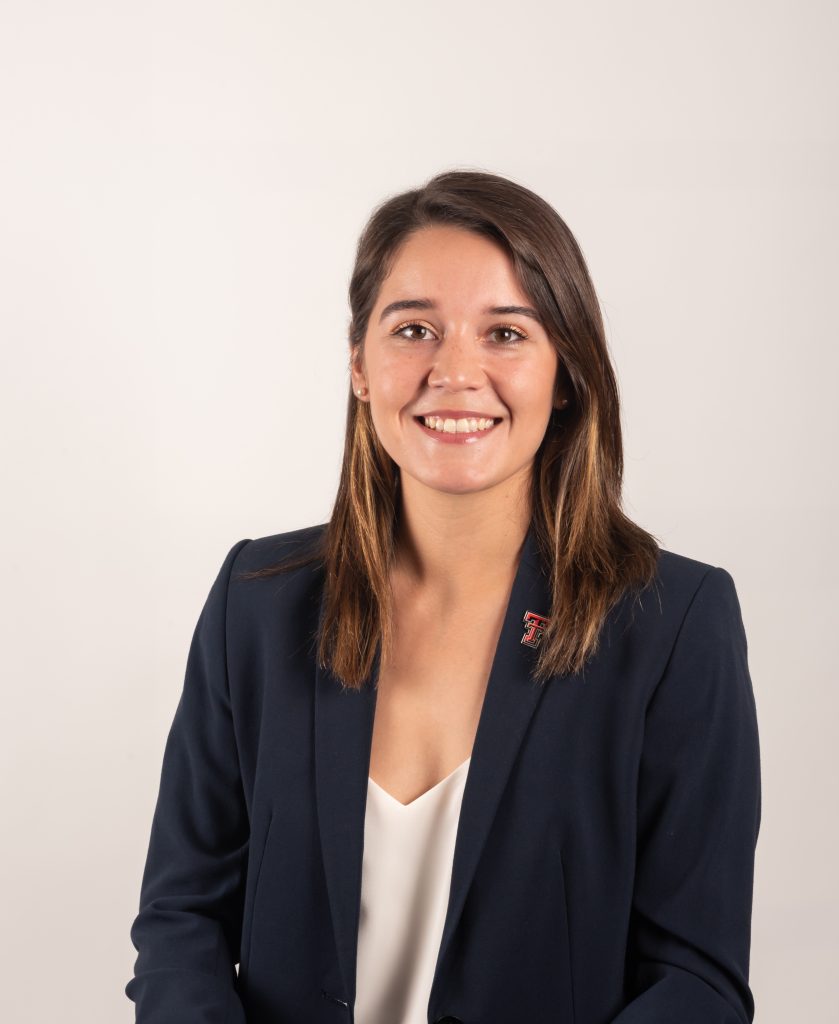 Megan said the APRES Conference was a wonderful opportunity to learn more about the industry, everything from pathology presentations to physiology and much more. Which was a great experience for everyone who attended to understand the most pressing issues in the peanut industry and how to combat them.
Megan was encouraged to enter the contest by a fellow colleague. Once deciding to enter the competition, Megan approached Dr. Dotray about peanut research that hadn't been presented yet.
The research was conducted by Peter Dotray, PhD., Todd Baughman, PhD.,and William Grichar, PhD and was a crop response study in the Southwest to a herbicide with the active ingredient being Diclosulam, also known as Strongarm.
Diclosulam, or "Strongarm," is currently being used in the Southeast, however it is prohibited in Texas, New Mexico, and Oklahoma, due to the herbicide contributing to stunting and chlorosis of the plants.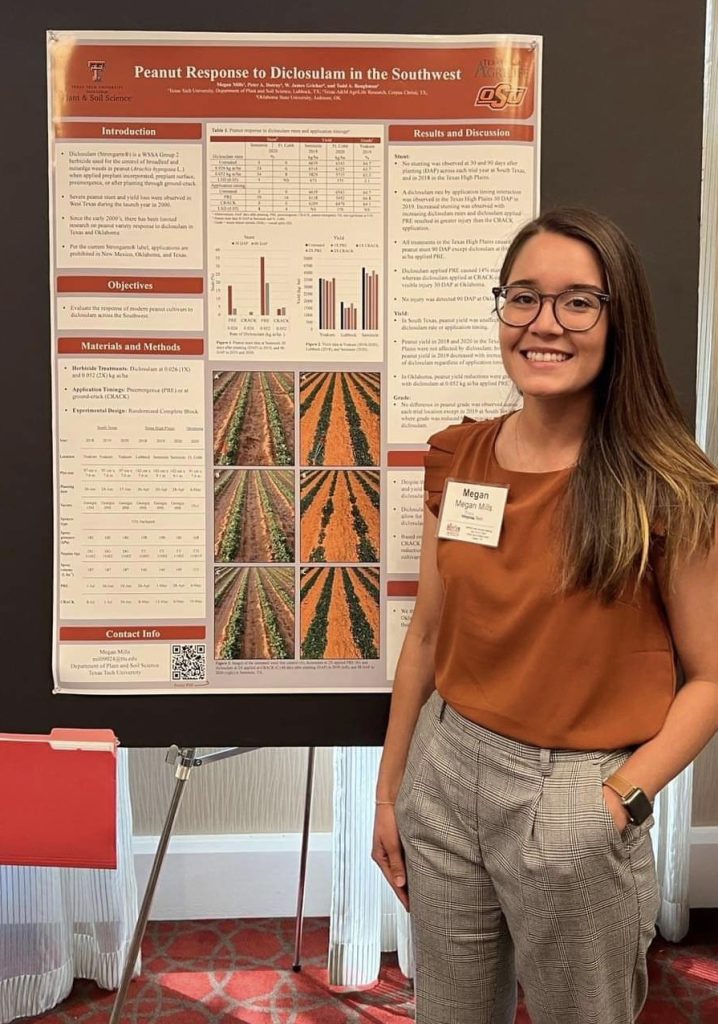 These studies primarily researched if the cause of the stunting was due to older varieties, and maybe with the latest development in varieties, Diclosulam will have a better response.
Megan said that the conclusion of her research is that Diclosulam is still causing stunting in plants in the Southwest region. However, the responses vary depending on when you apply the herbicide to the plant.
Megan's research with Diclosulam will be of great help to researchers and farmers in the years to come. Growers can't use this herbicide right now, but hopefully this research that was conducted will allow for edits to the label so that growers may possibly use this herbicide to broaden their chemical control in peanuts.