Texas Tech Student Presents Research on #TexasPeanuts
Riley Babcock, a first generation university student, received a Bachelor of Science in Botany and Plant Biology from Tarleton State University. During her time in Stephenville, she worked on a virus isolation study with Dustin Edwards, PhD. He shared his wealth of knowledge regarding cotton and peanut production, which increased her professional interest in the agriculture industry.
Choosing Texas Tech University for graduate school was an easy decision, as the West Texas region is home to 57% of the state's peanut production. Babcock said there is a lot to learn, but the hospitality of the ag industry and everyone's willingness to teach has made research an optimal learning experience for her.
Her most recent project was a research collaboration with Dr. Cecilia Monclova-Santana, peanut pathologist of Texas. Together they focused on evaluating seed treatment fungicides to control both Aspergillus niger and Aspergillus flavus, "In-vitro seed treatment fungicide effectiveness against Aspergillus niger and A. flavus." This research will be applied by growers in selecting seed treatments to promote robust yields and food safety in peanut production.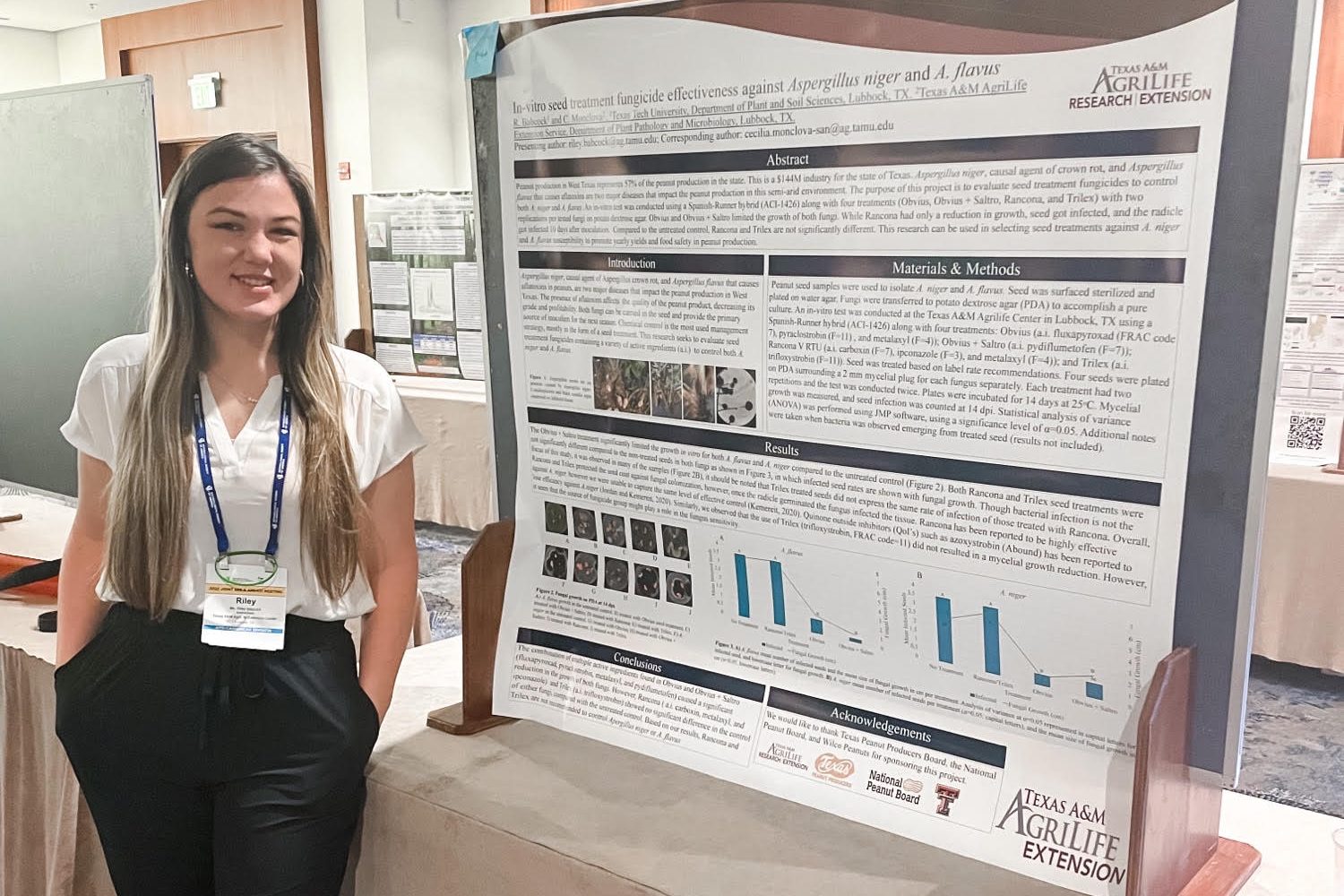 While learning her way around the marketing of fungicides, she took note of the laws regarding timing requirements for approved treatments. Babcock was surprised to uncover a new interest in agricultural law and the economic impact to the growers' bottom line. Babcock will soon be applying to law school and hopes to be a legal advocate for agriculture. Drawing on her education and business perspectives, she believes she can help bridge the knowledge gaps between producers and lawmakers.
Check out Babcock's research poster below: