Valentine's Day Peanut Butter and Chocolate Hearts
Posted on February 12, 2019
Recipe from It's Always Autumn

Show your Valentine you care with a homemade peanut butter and chocolate treat. These delicious desserts will wow everyone. Bonus: they're only four ingredients!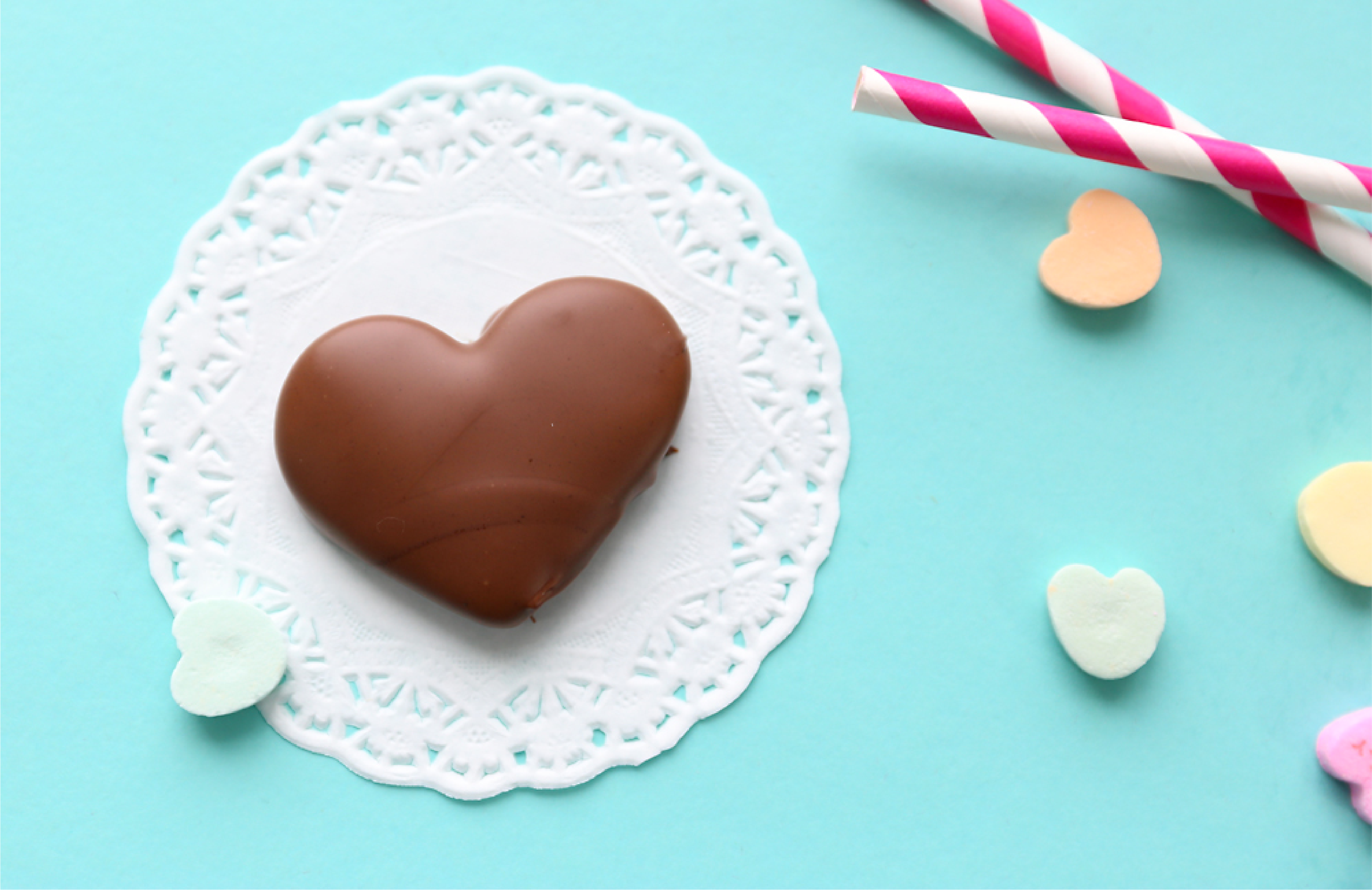 Ingredients:

1/2 cup creamy peanut butter
1/4 cup melted butter
1.25 to 1.5 cups powdered sugar
12 oz milk chocolate

Combine the peanut butter, butter, and 1 heaping cup of powdered sugar in a bowl. Stir with a wooden spoon until combined. If PB mixture seems quite sticky, stir in more powdered sugar until you have a cookie dough like consistency.
Place the PB mix between two layers of wax paper and roll out to about a 3/8 inch thickness. Chill until firm (15 minutes in the freezer should do it).
Cut hearts from the PB mix with cookie cutters. Place on a new piece of wax paper. Freeze again until firm. (Either eat the scraps of PB mix or re-roll them and cut more hearts.)
Melt your chocolate as directed on the package or using one of the methods described above. Dip a PB heart into the chocolate, covering it completely with chocolate. Lift the heart out of the chocolate using a fork and tap it gently to remove excess chocolate. Use a toothpick to slide the heart off the fork onto wax paper. Repeat with all the hearts (if you are working with real chocolate work as quickly as you can before the chocolate cools or keep the chocolate in a double boiler with warm water in the bottom).
5. Allow chocolate to set up at room temperature until firm (a couple of hours).
Enjoy!
For more peanut-infused recipes, subscribe to our blog!